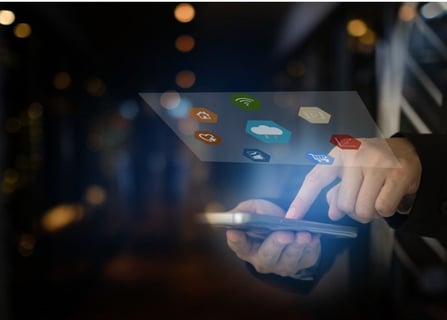 In the US, nearly 50% of businesses fail within the first five years of operating. With the right strategy, though, you can minimize this risk.

One of the most important aspects of running a successful business involves choosing the right payment processing options. Embedded payments are something that many entrepreneurs should not overlook, but not everybody understands the benefits that they are able to provide.
Let's take a closer look at how you can take advantage of this payment functionality.
So, What Are Embedded Payments?
Embedded payments refer to the integration of payment functionality into a software application or platform. Embedded payments are a way of streamlining customer checkout by allowing seamless and secure transactions to take place within the user experience. This can include things like in-app purchases, subscriptions, and other forms of payment processing.
The goal of embedded payments is to make the payment process as smooth and efficient as possible. This provides users with an effortless and convenient payment process that doesn't require them to leave your platform to complete their transactions.
This leads to improved user experience and increased conversion rates, as well as the ability to gather data on user behavior and preferences.
As time goes on, more businesses are beginning to adopt this form of payment processing.
What Benefits Do They Provide?
There are a handful of benefits of using embedded payments that should not be overlooked. Leveraging these merchant services will help you create the best customer experience possible.
Let's explore some of the most notable.
More Revenue Streams
This is great news for businesses looking to boost their revenues, as customers are less likely to abandon their cart when given an embedded payment option.
Additionally, it will help you increase your customer lifetime value as users won't have to waste time shopping around for better deals — they'll already be satisfied with what you're offering.
Increased Security
Embedded payments are much more secure than other payment processing options. Since customers don't have to leave your platform, their information is stored in a safe and secure environment.
This will help you minimize the risk of fraud or transaction errors and ensure a smoother checkout process for everyone involved.
Enhanced Customer Experience
When it comes to providing an exceptional user experience, embedded payments can help substantially. Customers don't like to fill out lengthy forms or search for payment options, and with embedded payments, they won't have to. They will be able to make transactions quickly and easily.
This is especially beneficial for mobile users, as it eliminates the need for them to switch between apps in order to complete their purchase. This can go a long way when it comes to how enjoyable it is for customers to make purchases. And that could be invaluable to your conversion rates, as friction at the checkout is one of the top 3 reasons for shopping cart abandonment.
Improved Customer Loyalty
Offering embedded payments will help build a loyal customer base. Your customers will appreciate the convenience and security that comes with this payment option, making them more likely to return in the future.
It also gives them the opportunity to share positive feedback about your business, which can help attract new customers.
Enhanced Analytics
Finally, embedded payments allow you to gather valuable data about how customers are using your platform. You'll be able to see customer purchase patterns, average order sizes, and more — giving you insight into their behavior that can help you make better decisions in the future.
In context, you can emphasize strategies that work and eliminate those that do not. Over time, your company's performance will become much more efficient.
How Can You Start Using Embedded Payments?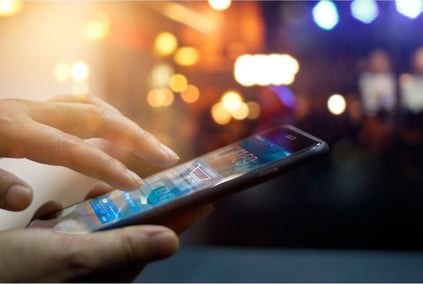 To get started with embedded payments in your business, you'll need to find and select a payment processor that offers this functionality.
After doing this, you'll need to integrate the payment platform into your website or app. This may require code development depending on which processor you use and how your site or app is set up.
Once integrated, customers should be able to make their payments quickly and securely without having to leave your platform.
In most situations, it's highly recommended to work with a professional. They have all the tools and resources required to help you get started on the right track with integrated payments.
What Should I Look For in a Professional?
It's essential that you look for a payment provider with experience integrating new and expanding payment technologies. You should also consider their overall industry experience. To elaborate, they should be able to handle enterprise merchant accounts instead of working solely with small businesses.
When looking to partner with a payments provider, it's imperative you look for one whom adheres to integrity and transparency in their business actions. One way to do that is to demand to work with only ETA Certified Payment Professionals. Advisors who've taken time to complete this voluntary industry certification have demonstrated their dedication to obtaining a deep knowledge of industry regulations and government requirements.
Inexperienced companies won't always fall short of your goals. However, they will be much less likely to help you reach them. The provider you choose should be able to help you create an actionable plan for your goals.
Of course, you should only work with someone who you feel comfortable communicating with. It should be easy for you to get in touch with them, and they should genuinely want to help you hit your target metrics.
Embedded Payments Don't Have to Be Overwhelming
MonerePay makes it easy to achieve a truly unified commerce approach for your business. Combine our versatile and powerful eCommerce Platform and robust payment gateway for the most streamlined checkout process available. Back that up with our industry leading Business Intelligence Reporting for in-depth and actionable insight into valuable sales, payment, and customer data.
From here, you should have no trouble getting the results that you desire. And we'll be there to support you with our best-in-class, personalized customer service to make sure you do.
Looking for more information about what we can do? Reach out to us today to see how we can help.