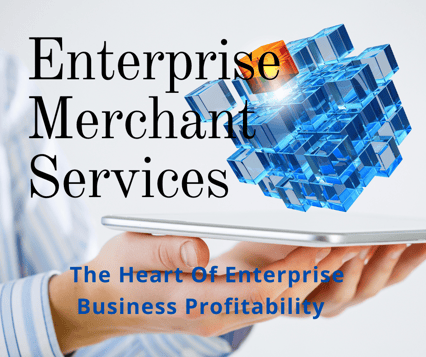 Enterprise level businesses focus on growth and actions to achieve company goals and objectives towards profitability. They also tend to have multiple locations, levels, and divisions where company-wide collaboration is imperative.
Wholly optimized and efficient Payment Processing is at the core of any enterprise business's profitability.
Of course, big companies have more demanding payment needs. You may require services to support global payments and wire transfers, online and app based payments, ACH, even digital currencies. Your customers should be able to make payments easily and securely, and in whichever form they choose.
Regardless of your company's size, you require a credit card processor that can enhance your operations by providing a variety of business merchant services.
The process of finding an enterprise payment processing provider may seem difficult.
Enterprise businesses have large business models and multiple locations to support. Multiple channels across multiple locations add a level of complexity to the payments process. In order to satisfy the diverse needs of enterprise-level merchants, faster payments, data security, robust features, and innovative solutions are a must.
MonerePay has the expertise, the resources, and the capability to manage this fast-moving industry. Our Enterprise Level Merchant Services has the power coupled with a robust toolset to do so, while complying with ever-changing legislation.
At MonerePay, we customize our solutions to each merchant's specific needs. At this level, no two merchants are the same. We help our clients optimize their payment architecture by discovering new opportunities and revenue streams. We ensure that payment processing is fully integrated with your business software and IT infrastructure. And ensure that it is accessed seamlessly across all your locations and social media channels.
Furthermore, we link payment processing to all critical business functions in order to improve workflows.
Consumer expectations are increasing, maintaining a frictionless payment processing environment is top priority for leading corporations. An efficient payment processing program can help improve cash flow, reduce operating costs, and minimize your risk for fraud.
When choosing a payment processor, enterprises should consider the following features:

High-level processors support your goals by helping you improve and expand your business. Enterprise payment processing solutions help you move into international markets, secure payment and consumer data, prevent fraud and risk, while accepting payments on any device, anywhere, at any time.
An enterprise payment solution provides the greatest number of features in a highly intuitive interface. Global payments can be managed in real time through enterprise solutions and developer resources. Our platform and tools are designed to scale efficiently, mitigate risk, and safeguard customer payment data for enterprise businesses.
It has never been easier to manage enterprise payments using optimized payment processing tools such as recurring billing, virtual payment options, accounting access, and data analytics. All conveniently accessible inside the merchant portal on any device and from anywhere.
You will be able to see how long it takes to sell inventory, and how long it takes to invoice and receive remittance, and how long takes to pay its bills. All features that help you reduce processing time and minimize costs.
The health of your business at your fingertips.
Enhanced business intelligence reporting allows you to gain deeper insight into the health of your business.
With our robust Business Intelligence Tools, you can see all of your data in one place, which makes it easier to plan for the future. Access to insightful data is at the heart of a profitable business. But turning all those data points into actionable information is invaluable.
We aggregate transaction data and compose it into meaningful reporting that is understandable and actionable.
With intuitive reporting, you can securely access statements, transaction details, funding, and payment activity. View transaction data for one location or across multiple locations. You can review email invoice statuses, view all transactions, manage inventory, analyze sales trends, and more.
With our processing solution, we can analyze how your customers make payments. We can reveal what types of cards they use most often, such as whether they pay with American Express, Visa, PayPal, or Discover. We can even take it further by revealing whether they use a rewards card, corporate card, cash back or miles card, or even digital currency like bitcoin.
These actionable insights can reveal lane performance issues as well as wasted profits. Importantly, they will also show where there's untapped revenue potential and potential new marketing opportunities.
Power and scale offer untapped benefits.
MonerePay is backed by the world's largest financial institution and card provider. By eliminating the middlemen, we close the loop on credit and debit card transactions and reduce costs.
We also support the highest level of transaction data to ensure that your payment processing is highly efficient. By transmitting up to Level lll transaction data, businesses are able to optimize transactions to be more profitable.
We pass all of the cost savings onto you.
Enhanced compliance to reduce your security burden.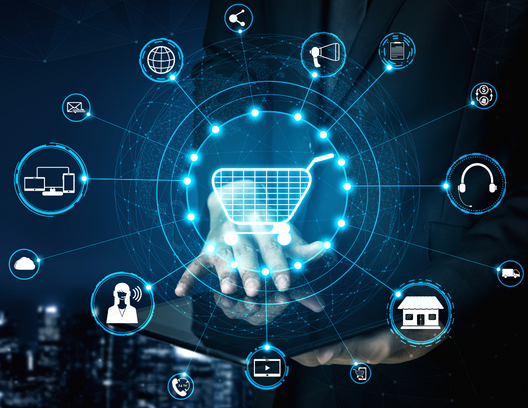 When you have a large corporation with a complex IT structure, It's tough to stay in PCI compliance. MonerePay will keep you ahead of the game in the coming years as significant changes to PCI regulations occur. We offer a highly secure PCI Level 1 Secure Gateway optimized for Enterprise level merchants.
Our payments security solutions use several layers of security to defend sensitive credit card data including EMV, encryption, and tokenization. Taking cardholder data out of the picture renders the data useless to fraudsters.
Our high level security and PCI compliance eases your Payment Card Industry Data Security Standard (PCI DSS) compliance burden.
Large processors are heavily regulated and must adhere to PCI, DSS, GDPR, PSD2, and other regulations related to money transfers, consumer data protection, and the ever-evolving regulation environment. Meeting the strict Payment Card Industry Security Standards is mandatory. Our dedication to PCI Security relieves the merchant of the burden of complying with the standards, thus protecting the system from hackers, effectively reducing the merchant's liability and its associated costs.
Service with your success at the core.
When you're processing payments at this level, customer service is paramount. When you run a business at the level you do, you need access to someone who can handle the complexity of your payment structure. Access to advanced tech support is essential to your success.
With MonerePay, you have a dedicated service representative. You can contact our in-house customer service and talk to a real person. Our US-based support team is available 24/7/365 to serve our customers. We have a dedicated team of professionals well educated in high-level payment processing technologies. We're not just service reps, we're your personal service rep. Your account representative takes the time to know you and your business. And we lean on that knowledge and personal connection to tailor solutions that work for you.
If you're ready for optimized enterprise payment processing solutions, coupled with robust security and fraud management tools and feature-rich Business Intelligence Reporting, MonerePay is the solution. Call one of our ETA-Certified Payments Professionals today. We're ready to give you the attention you deserve.