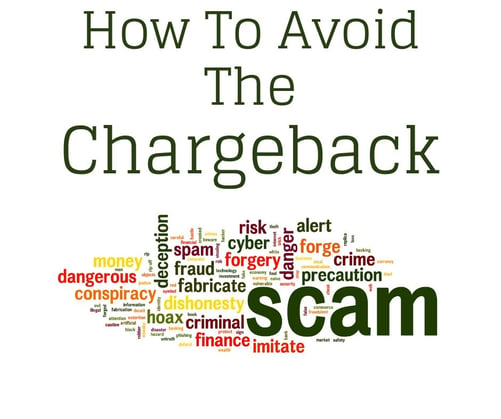 For a business striving to be more profitable and meet the demands of today's discerning consumer, accepting credit cards is a must. It is simply what consumers expect these days.

Unfortunately, there is also a dark side to accepting credit cards. Whenever you accept a credit card, you run the risk of having that transaction reversed by the bank at the request of the cardholder. This reversal of the charge is called a "chargeback". And they cost merchants almost 4X the cost of the original sale.

There are many reasons to accept credit card payments in your business. Accepting credit cards can help you increase your customer base. Not only do they represent convenience for customers, they also lend a professional image to your business. Credit card sales have been known to increase the average ticket size and ultimately the overall sales revenue. Customers are more likely to spend larger amounts at a purchase when paying with credit as opposed to cash.

The financial losses associated with each chargeback threaten the value gained from accepting credit cards. Because of this, it's imperative for merchants to take proactive steps to reduce their incidence of chargebacks.
Chargebacks are the high cost of accepting credit cards.
The chargeback system was implemented by card issuing banks as a perk for their cardholders. The goal of the chargeback system is to protect cardholders from criminal fraud and merchant abuse. When a cardholder sees a fraudulent or unauthorized charge on their statement, they can dispute the charge with their credit card company. The credit card company will then issue a refund to the card owner and a chargeback to the merchant.
Fraud is an epidemic that continues to get worse with each passing year. In fact, 75% of ecommerce merchants report experiencing an increase in fraud attempts over the past year.

But not all chargebacks result from fraudulent transactions. In fact, the majority of a business's chargebacks started out as a legitimate transaction. Unfortunately, the Chargeback system is easy to abuse. It makes it easy for cardholders to take advantage of the system and dispute a charge without a valid chargeback reason. This is a type of chargeback fraud, and it is referred to as friendly fraud.

As more consumers have grown comfortable with the option, friendly fraud has become the majority of total chargeback filings.

The problem is, these chargebacks are very expensive for merchants. This year the cost of a chargeback was calculated at $3.75 for every dollar of the sale lost.
Why do customers commit friendly fraud?
Sometimes a consumer will file a chargeback for a seemingly innocent reason. But unfortunately much of the time, consumers file a chargeback maliciously. Here are a few of the common invalid reasons a consumer files a chargeback:

They're trying to avoid a company's return process. They either don't believe they can get a refund, or they missed the return deadline. Sometimes they just find the process too complicated. It is not uncommon for consumers to freely admit that they filed a chargeback simply because it was more convenient.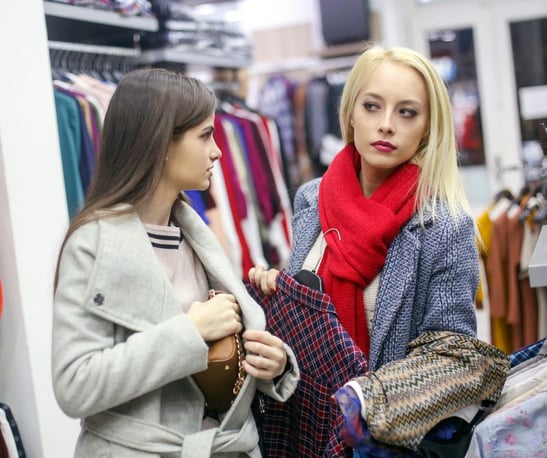 They're trying to avoid paying for a product or service. The consumer reports a legitimate charge as a fraudulent charge. They may also claim they never received the product or service. Or, they may say that it was not delivered or was damaged in delivery.
But an interesting finding is that almost half of all friendly fraud chargebacks are due to a misunderstanding. Often, the cardholder didn't know a chargeback would be initiated when they called their credit card company. Sometimes it's because they simply don't remember the purchase or signing up for a recurring shipment. Many times, they don't recognize the business description on their credit card statement.

Chargeback filing requirements state that customers must contact the merchant first, before initiating a chargeback. Unfortunately, less than 15% of customers do this.

Unfortunately, friendly fraud is now the #1 type of fraud merchants experience. For ecommerce merchants, friendly fraud chargebacks account for anywhere from 40%-80% of their total fraud losses.
Merchants can proactively meet fraud head on
High chargebacks can be extremely detrimental to a business. In our article, "Understanding how chargebacks affect your merchant account", we covered the negative consequences that result from high chargebacks. Chargebacks are extremely costly, time consuming, and put your merchant account at risk for closure.

Reducing the number of successful criminal fraud attempts will result in a reduction of chargebacks that result from true fraud. There are many things a business can do to catch attempted fraudulent transactions and stop them before they happen. Here are just a few examples:
Implement Address Verification Services (AVS)
Perform shipping and billing address match confirmations
Require input of credit card security codes (CVV)
Turn on Device fingerprinting
Introduce Buyer velocity limits for purchases
Criminal fraud attempts are on the rise. But according to Visa, first-party misuse, in other words, friendly fraud, can account for 75% of all chargebacks. Chargebacks 911 estimates that 6 out of 10 chargebacks filed will be the result of friendly fraud in 2023.


Of course, merchants won't be able to eliminate all chargebacks. Implementing fraud prevention protocols will help to catch fraudulent purchases before they happen. But what can you do about the chargebacks that result from Friendly Fraud?
7 ways to reduce friendly fraud chargebacks
Merchants can't control buyer behavior. But they can influence it for the better. Fortunately, many of the reasons buyers turn to the chargeback guarantee can be remedied with just a bit of attention and forethought.

Here, we'll cover 7 strategies to help merchants reduce their instances of friendly fraud chargebacks.
Provide your customers with clear information about the product or service and your return policies.
Use a clearly recognizable business name on any transaction.
Make it easy for your customers to request refunds.
Tracking your shipments and requesting signed delivery receipts.
Offering stunning customer service to every customer.
Use a payment processing service.
Keeping detailed records of your transactions.
The great thing about these strategies is that the majority of them are simply Best Practices that business should put in place even when they don't have a chargeback problem. They are also fairly strait forward and easy to implement into your business plan and objectives. Let's dive in!
1. Provide accurate product information and descriptions
When a product is "not as described" or doesn't meet the customer's expectations, they don't want to pay for it. But it's not hard to manage their expectations when you provide enough information. This can be done easily by providing honest descriptions of the products. There is no reason to oversell.

Customer reviews are also an invaluable source for product descriptions and satisfaction. A 2020 survey revealed that 89% of consumers worldwide read customer reviews before buying.

When you provide a clear representation of the product, the customer knows exactly what to expect. And when they receive it, the product will more likely live up to that expectation.
2. Use a Recognizable business name and/or DBA
While we are talking about clear communication, make sure the name that the customer sees on their credit card statement is a name that they recognize for your business. Too often, companies have a corporate name that differs from the company name. When people see this odd name listed on their statement, they automatically assume they didn't buy anything from this company. Not recognizing the company is one of the leading causes of chargeback filings.

Check with your processor to verify your statement business descriptor. Merchants can also make changes to their payment descriptor by adding extra purchase information on receipts and statements.
3. Prominently display customer satisfaction and refund policies.
One of the best ways to avoid "friendly" fraud is to have a "friendly" return and refund policy. Prominently list your "satisfaction guaranteed" customer return policy in multiple places on your website. Customers need to feel like you care about their happiness. And they need to feel confident that your customer service representatives will gladly, and courteously, help them with any problem they have.

Provide a free shipping label for returns and exchanges. The expense of shipping an item back may deter the customer from doing so and tempt them to turn to a chargeback instead. Shipping is costly, but not as costly as the loss of inventory and fees incurred for a chargeback.

Make sure your contact information, phone number and company email address are easy to find. You don't want to make them jump through hoops to get a hold of you.
4. Provide accurate Tracking for all shipments
A common reason for filing a chargeback is not receiving the purchased item in a timely fashion, or at all. Many times, the product is still in the shipping process. Keeping the customer up to date and being transparent throughout the process can go a long way to ease their impatience.

Consider enhanced shipment notifications: tracking, expected delivery dates, order status, shipment delay notification, and delivery confirmation.
(This data also comes in handy when fighting a chargeback filing).
Merchants can also automate the return process so customers can submit a return online and track the progress online.
5. Provide exemplary customer service to every customer
Keep an open line of communication throughout the purchase and delivery process. Send a friendly order confirmation email or text. Of course, update them with shipment status and complete tracking. After delivery, send a delivery confirmation message and reminder you're interested in their satisfaction, and to reach out with any questions or concerns.

It's important to offer customers multiple ways to reach out to you. You can't provide good customer service if they can't reach you. Consider offering 24/7 customer service via phone, email, direct messaging through social media. You can also consider adding a chat function to your site.
6. Use a chargeback management service through your processor
Merchants can also implement prevention software, such as Verifi's Cardholder Dispute Resolution Network. This service quickly notifies the merchant of any customer's attempt to file a chargeback. This immediate notification allows for time for the merchant to contact the customer to try to come up with a resolution before it turns into a chargeback. Better yet, choose a processor with chargeback prevention built right into an intuitive gateway.

Every chargeback is assigned a "reason code" that corresponds to the reason the customer is disputing the charge. This can help the merchant understand why the customer thinks they deserve a refund. It can also help to differentiate between true fraud and friendly fraud.

For example, if the reason they give is that they never received the product, but you have detailed tracking showing the time and date it was delivered, you know it is not a case of true fraud. You can contact the customer and maybe get them to reveal the real issue or you can fight the chargeback.

Remember, an unhappy person will find a way to get out of paying for the product one way or another. It is better to have a returned product from a "happy to return" customer than a chargeback, or many, with your acquiring bank.
7. Keep detailed records of your transactions
Whether you're up against real fraud or friendly fraud, it's vital to keep detailed records of your transactions. Merchants have the right to dispute invalid chargeback filings. But to do this, you must be prepared to provide the detailed evidence that the transaction is valid and was approved by the cardholder.

The evidence required will depend on the card issuing bank (card type) and the reason code given. So it's important to collect very detailed transaction data to support your argument.

It's also important to respond very quickly. Banks only give merchants a certain amount of time to respond to a filing, which will vary between banks. Because of this, merchants should create a protocol for tracking and monitoring chargebacks, as well as responding to them.
Don't get frustrated, get proactive
Chargebacks should never be accepted as just a part of doing business. If you have excessive chargebacks, look at it as a sign that there is need for improvement in your selling process or customer service, or both. When it comes to friendly fraud, don't take it personally.

Remember, your customers are everything, so customer satisfaction is everything. By taking a proactive and multilayered approach, you can improve customer experience and reduce chargeback incidence at the same time.
Payment processing solutions are never one-size-fits-all. We understand that each business is unique and that their needs will also be unique. At MonerePay, we customize the merchant services solution to the specific needs of the merchant.

If you would like to learn more about Enterprise Level Payment Processing, fraud prevention solution, and chargeback management, please reach out. Our team members are ETA-Certified Payment Professionals with the highest level of training in the industry. We look forward to learning how we can help you succeed.